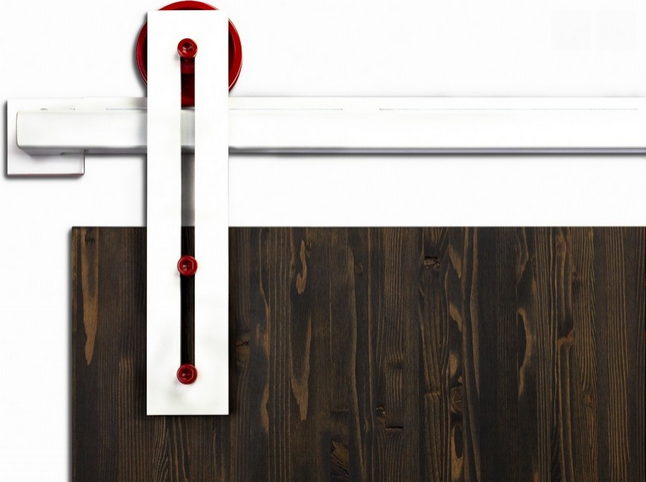 The Expose
Product Description
Here we bear all, this hardware has nothing to hide, a long vertical slot exposes the working parts. This stylistic modern design of barn door hardware adds dimension & balance to your habitat. Choose a refreshing clean powder-coated finish with solid wheel options or rustic darkened steel patina with desaturated wheel colors. Be Bold. Be Modern.
What's Included
1 Horizontal Track Rail w/ 3"x 3-1/2" Mounting Plates

2 Wheels

Vertical Mounting Bracket Systems

4 Door Spacers

2 Rubber door Stops

1 U-Shaped Door Guide

1 L-Shaped Door Guide

Includes All Mounting Hardware
Other Track Finish Options
Patina

Black Powder Coat

MAIDEN Grey Powder Coat

Bronze Powder Coat

White Powder Coat

Custom Powder Coat
Prices range from $1,999 - $2,299
(Industry professional discounts may apply)
For more information - Info@maidensteel.com
I ordered MAIDEN hardware for my office. When the hardware arrived I was impressed by the weight and high quality. The finishes are very unique and durable. I am impressed with the product and I have referred MAIDEN to my friends and clients. -Neil M.